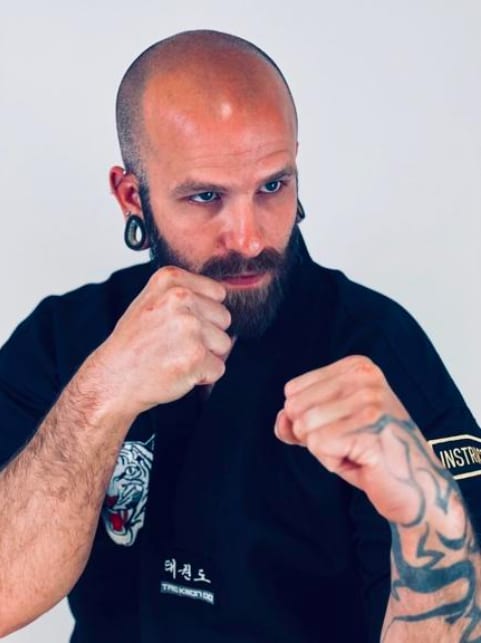 Instructor Gabriel Riskalla
3rd degree black belt in WT Taekwondo. Studying for 10 years.
My son Luke was the one that started at Mu Han first. After seeing the Masters and Instructors and their drive, it enticed me to join as well. I stayed through the years and found that I was a teacher by trade and now I get fulfillment from instructing our students.