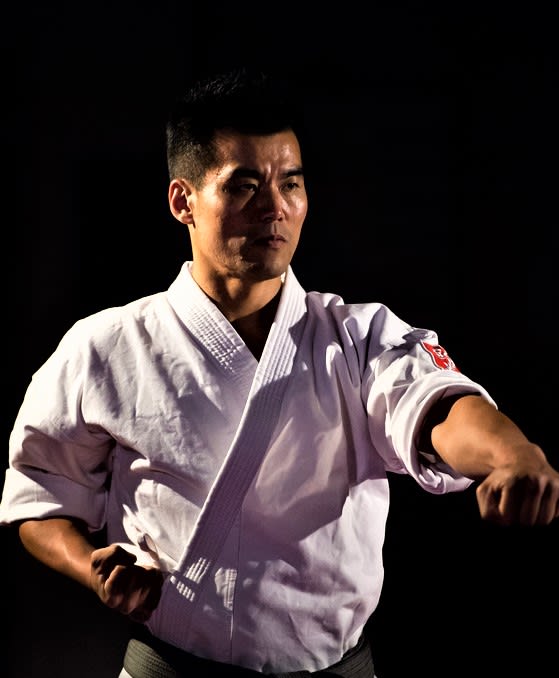 Master Oh
1. Born
I was born on January 14th, 1971, Pusan South Korea. My father was a Master sergeant in the Marine Corp in Korea, and he was in the Korean war and Vietnam war as a U.S marine. He was always strict with me since I was born and until now. When I was 3 years old, he decided to retire, and our family moved to Seoul Korea in 1974.
2. Beginning
My father wanted me to grow up strong, mentally and physically so he put me in to Taekwondo School when I was 5 years old however, I really didn't like to practice Martial arts back then. I would skip Taekwondo School and my father found out and he was very disappointed in me, and I stopped training. After a year later some group of older kids took my shoes from me and when my father found out he wasn't very happy about that, so he put me in another Martial Art, what we called Sip Pal Ki (old Korean military Martial Arts) and was forced to go. Somehow, I liked that School and my Master (Young Soo Park 7th degree black belt Sip Pal Ki), so I studied under him until I got 2nd degree Black belt in Sip Pal Ki when I was 5th or 6th grade. After I got 2nd degree Black belt, I started to get interested in Martial Arts, so I started to practice a little more intensely and added in Taekwondo as well.
3. My Martial Arts
When I was a teen, I studied very deep into Martial Arts. I also started competing.
1989' 1st National Kung Fu Competition
1992' 1st place Form, Spear and
75Kg division sparring in Seoul Korea
1992' Wu Shu Asian game International Team Trial I couldn't keep going until 1994 because of my military service period.
1996' Started working at Korea Professional Taekwondo Federation's Master. This period I had practiced several different arts such as Aikido, Kumdo, Judo, Taekkyun, etc.
1997' to 1999' Demonstrated and taught at West Point, 707 Special Force, President Bodyguard camp and green beret in Korea
1997 International Team for World Professional Taekwondo Championship
2000' Came to America for Martial Arts demonstration