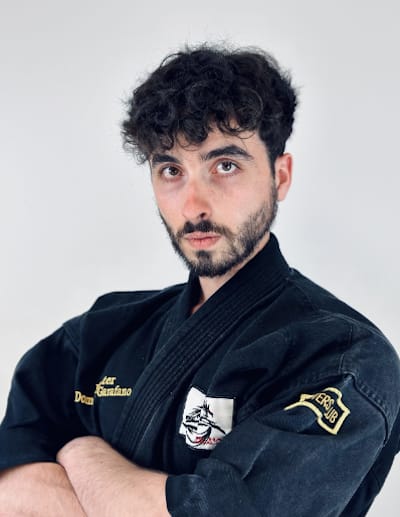 Master Domenic Garafano
My Father didn't have any "formal" Martial arts training in his life, although he took up boxing in his spare time and was "self-trained". Growing up in his era, martial arts was practically unheard of until Bruce Lee started to popularize it, but even then, it wasn't until sometime after that that it started to grow here on the east coast.
When I was born in 1997, my father already had himself convinced that at the age of 4 I will start martial arts. For someone that never had training, he understood its value. At 4 years old I started with Master Carl doing International Taekwondo. Somewhere between 4 and 6 years old I had started training with one of Master Carl's instructors and his younger brother. A small gap of time had passed when I wasn't training at all, that's when my father found Master Oh. I was 6 years old when I started in 2003.
My Martial Arts
22 Years Total Experience
International MMK Taekwondo-4th dan
WT Taekwondo-4th dan
GTA Taekwondo-4th dan
Jing Wu Kung Fu
Mu Han Total Martial Arts: 4th dan