Our World Taekwondo Competition Sparring Will Take Your Training to the Next Level
The Mu Han Total Martial Arts Competition Sparring team is made up of a group of students that compete in sparring all over North Attleboro. These students have made the extra commitment to train and compete in sparring at these tournaments.
Join us today! For more information on how to become a part of our World Taekwondo Competition Team, just fill out the short form below!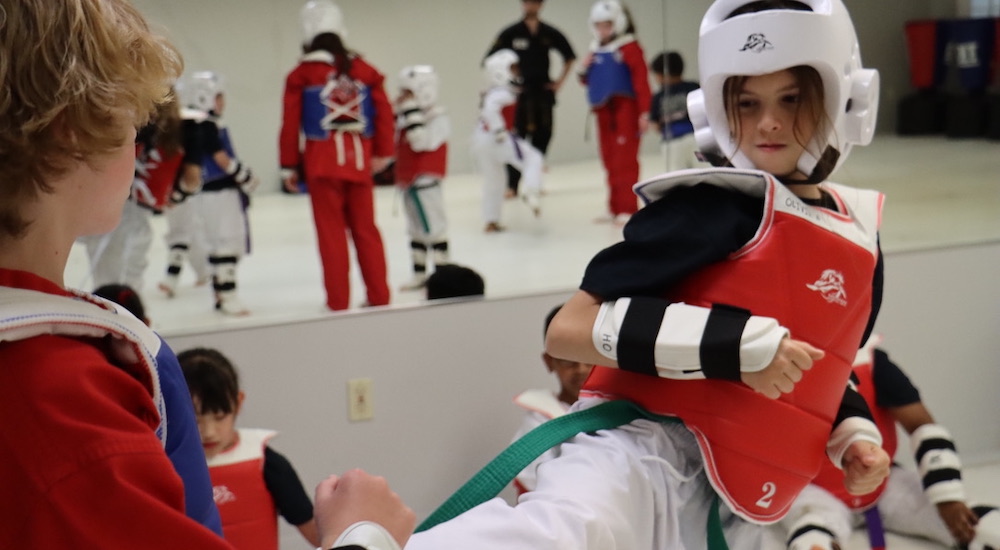 World Taekwondo Competition Sparring in North Attleboro Teaches Incredible Skills!
This program is all about putting your training into action. Not only will you learn how to effectively spar, but you'll also learn valuable lessons that will last a lifetime. At Mu Han Total Martial Arts, our World Taekwondo Competition Sparring classes will give your the chance to train in a safe and controlled environment where you can learn to strike and defend yourself in real-time with an opponent that is paired to their unique skill level.


Our World Taekwondo Competition Sparring program offers comprehensive fighting classes, careful instruction, and accountability. You'll have the opportunity to take on the fundamentals of sparring in Taekwondo! People come to us from across the North Attleboro area to learn more about Sparring.

Our instructors have years of experience both as professional martial artists and as teachers, so no matter your age, ability, or fitness level, we can help you get the results you crave and make the most of every training session.

We're setting students across North Attleboro up for:

Effective self-defense skills
Sport-style training strategies
Improved efficiency in every movement
Boosted self-confidence in no time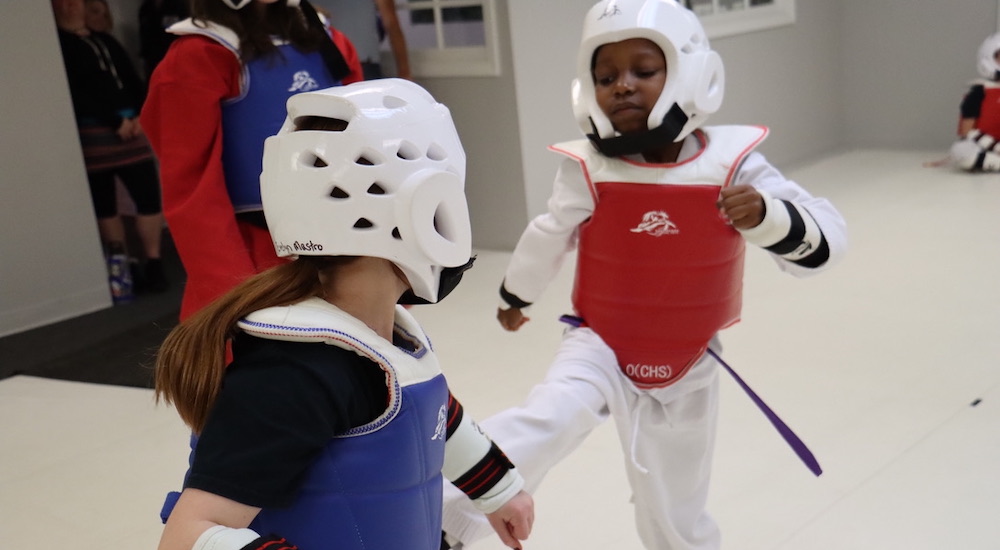 Ready to get started?
Our World Taekwondo Competition Sparring is taking training to the next level! If you're looking to compete against others in tournaments and you're passionate about sparring, then this program is for you. Whether you're here in North Attleboro or nearby in Attleboro, join us today!
Simply complete the brief form below and a team member will reach out!